April newsletter
Today
*Sorry folks, I had some issues with the newsletter and some errors. For those that have received the emails twice, I apologize.We did make some revisions and I corrected some errors. My apologies again for the errors. Please read on*
What can we say about April? That it brings May flowers? No. That would go against my rule about cliche's and figures of speech. How about we don't reference the month, but work on being here? Being present. Carpe Diem…darn…it's so hard to avoid cliche and figure of speech and colloquialisms and other verbal vanities. Let's focus on how we can enjoy right now, the progress we've made and the help we've had getting here. With that, I turn you over to the capable hands of the residents of our humble house newsletter. It is overflowing with good stuff from our very own trainers and instructors as well as our members.
Live well my friends and enjoy today.
#crowsong
#LiveWell
Tango til' they're sore*
By The Gracious Body
So, the Tango begins my friends. I'm taking things to the next level.
Many years ago, I was a bartender with a service industry schedule. Which meant
READ MORE HERE

Help Wanted
Group Fitness Instructor
Part-time job
The Fremont Health Club is a community gym with a strong group fitness class program and we are looking for passionate instructors with evening and weekend availability (Friday evenings a plus) to add to our team – both regular schedule & sub opportunities!
If you are team-oriented with a mind for modifications and creative class formats, we want to hear from you! We offer competitive pay & commissions for full classes.
Have an established client base? Bring them with you — we offer instructor comps and non-member class drop-ins. Fremont Health Club is a locally owned & operated gym with enthusiastic and motivated members!
We are specifically looking for instructors with a minimum of 1 year experience teaching:
Barre
Bootcamp
Cardio
Dance
HIIT
Pilates
Strength Conditioning
Tabata, etc.
Contact us by replying to this post with resume, references and pay expectations.
Certification and experience is required.
Must be willing and able to:
Have strong communication skills.
Be early to class to meet clients and sign them in to class.
Ability to motivate, correct form and adjust for all levels of clients need during session.
Willingness to connect and encourage clients.
Fremont Health Club
920 N 34th St. Suite 200
Seattle, WA 98103
206.632.2200
www.fremonthc.com
Email info@fremonthc.com
920 N 34th St, Ste 200
Seattle, Washington 98103
Katelyn Page
Since I've been here at Fremont Health Club, the compliments and comments Katelyn Page has received have been plentiful. "She's so creative" "She's so inclusive" "Where did she get all of those freckles?" are among some of the things I've heard. We finally have a moment and are able to get some comments from Katelyn herself. So, without much more ado, a few words from Katelyn: READ MORE HERE
Blueberry Quinoa Cereal recipe from
Adriana Medina-Cagan
Around the club, I've seen this delicious but strange looking concoction every morning that I get here. Though it looks partially inedible, I can say that it is delicious, good for your stomach and smells great. Adriana was kind enough to pass along the recipe to us all. It was originally contributed by Lina Federko.
Adriana is available for training at Fremont Health Club. Contact her via info@fuertefitness.com
*Recap of Blacklight Boxing*
+
How to properly tape for boxing
According to those in attendance at Blacklight boxing, it was a success. Super fun and creative and sure to be back some time. We are working out the bugs and hope you enjoyed yourselves. If you'd like to work with Manny on a personal basis, please contact us through Fremont Health Club or
contact KnockoutSeattle@gmail.com
Click on the little Manny to see his wrist taping video.
Fremont Friends Focus
Meet The MariaElena Garcia and Tony Lucero and their son Toñito Lucero-Garcia
Our members, as we've learned, are incredible and as invaluable as any of the people that work here at Fremont Health Club. We have decided to continue and lengthen the focus section this month and are including a couple of our Fremont friends, MariaElena Garcia and Tony Lucero. They were a couple of the first people I met here at FHC and some of the most fun. One of the highlights of my week is hearing the energetic workout and music coming from Tony's morning sessions with Manny. MariaElena is always fun as well because she is steadily on the move, going from class to class, signing the community board and speaking with members and staff. You'll notice her by her signature Boston Red-Sox hat, unless the forgoes it for her jet black edgy locks every now and then. Please read on to hear from them. Thanks again MEG and TL!
Read our interview here.
6 Survival Strategies for
Fitness Success
By Devon Johnson-Porter
Slow and Steady Wins the Race
Losing 1-2 pounds of body fat a week ensures healthy and consistent weight loss. An overwhelming task if your goal is to lose 20 pounds for a Caribbean cruise set for next year. With a long term goal set it is as important to establish several measurable, short-term benchmarks as well. An example of a healthy short term goal could be a 6 -10 pound fat loss set for six weeks and rewarded with a pedicure or massage.
READ MORE HERE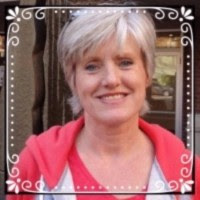 Letter from Lil'
I just had another birthday and people would say, "happy birthday".  Maybe it's better to say "happy seize the day".   Life is fleeting when considering the big picture.  The temptation to ponder the past or dream about tomorrow are no match to living in the moment. Regardless of where we come from or where we are headed, each of us are on a unique journey, responsible to live the life presented to us today.  So let's keep moving and let me see your smile when you leave the gym saying, "carpe diem".
Harley is showing his pal Akira the benefits of cardio training.
Harley's Howl
"You look ridiculous if you dance
You look ridiculous if you don't dance
So you might as well
dance."
― Gertrude Stein, Three Lives